We are delighted to see one of our Rams featured on BBC Top Gear (Series 26 Episode 1)
The Ram was in the Top Gear studio as Matt Le Blanc introduced a feature on – of all things – Tuk Tuks.
It's always good to see our vehicles getting exposure and Top Gear is one of the best out there.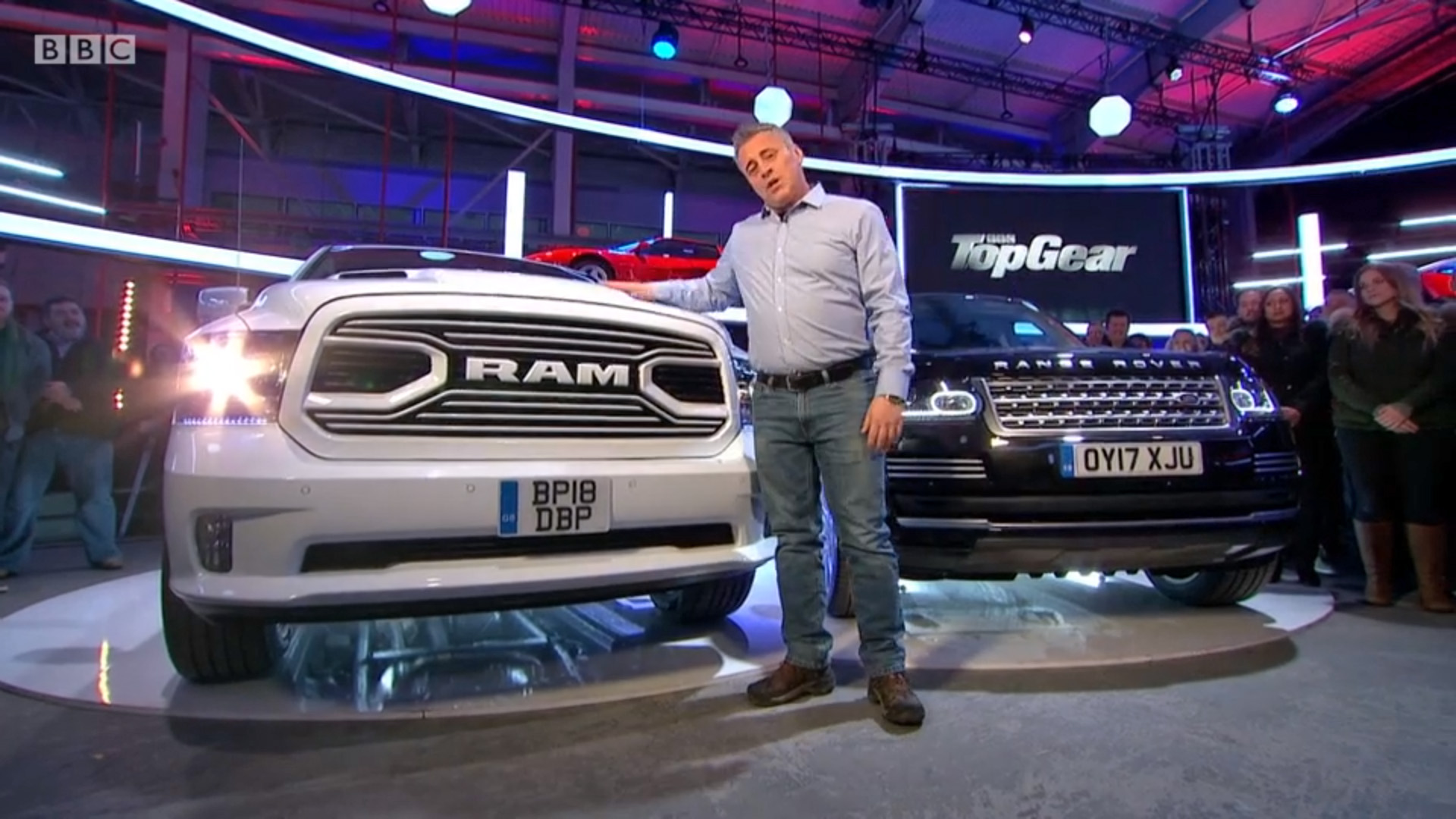 The Ram featured was one of the last new 2018 models which have now been replaced by the beautiful new 2019 Ram which we now have in stock here in the UK. The 2018 was the first model to feature the distinctive RAM in large letters across the front grille, which is a styling feature that has been carried over to the new model range. The 2019 is a completely redesigned vehicle featuring many upgrades.
Please contact us for any details on the new 2019 Rams or to arrange a test drive.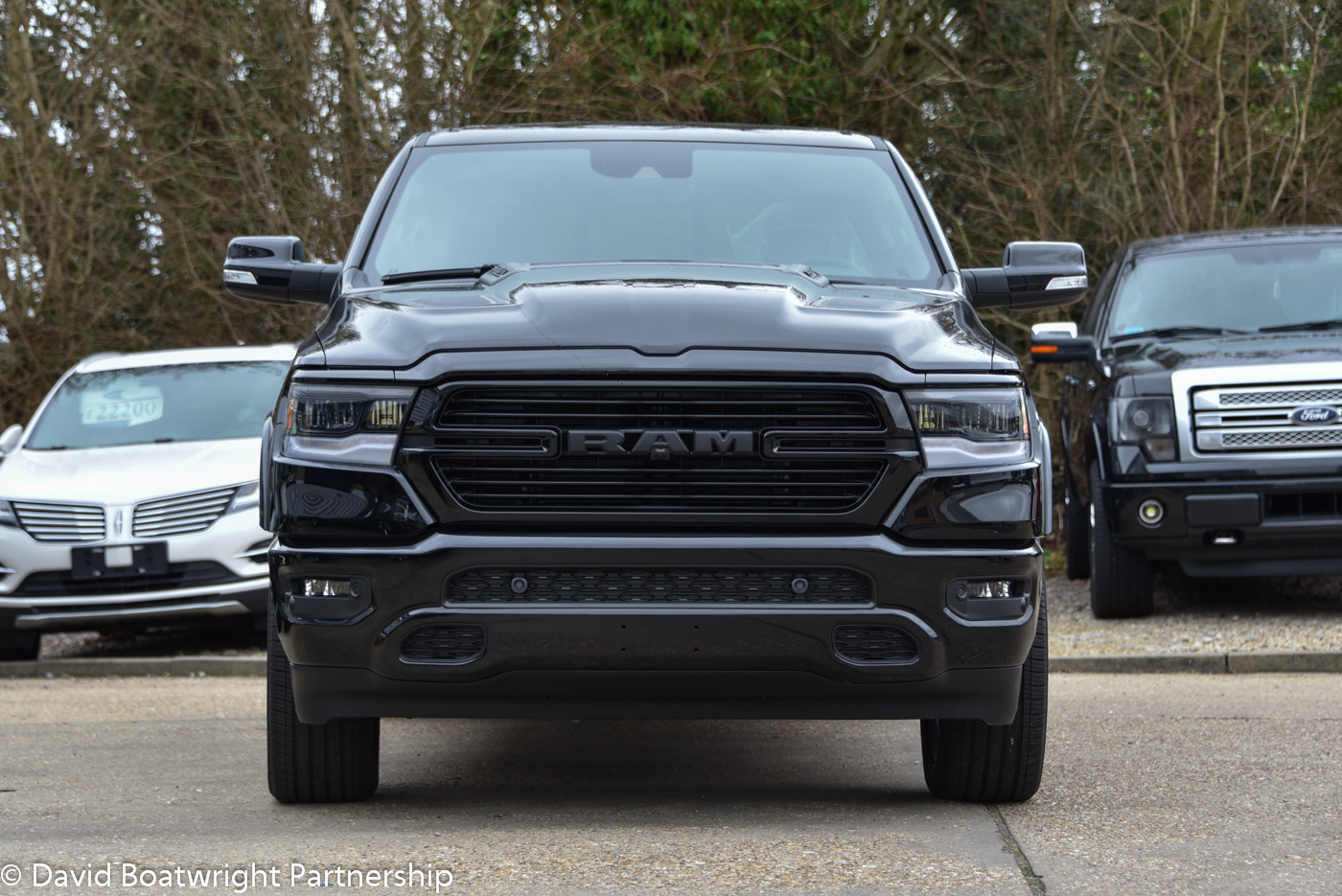 The above shot shows our latest demonstration vehicle which is a beautiful 2019 RAM Laramie Black Edition, featuring satin black badges, sport performance hood, 12″ touch screen media centre. Please contact us to arrange a test drive.
We can still supply a new "Ram Classic" which is a 2018 shape Ram at very reduced pricing compared with the new 2019
Official dealers for Dodge and Ram.