Clearly an obvious choice for best 'car themed Christmas song is without doubt Chris Rea's 'Driving Home For Christmas.' I mean, it simply can't get any better than singing the song, to pass the time away, driving in your car, driving home for Christmas… can it?
Well, it might depend on what car you're driving, after all there are better cars to be at the wheel of when stuck in a festive traffic jam!
The inspiration for Rea's Christmas classic came when he was stuck in traffic driving to his home in Middlesbrough from London during one year. It certainly gives carpool karaoke another meaning…
With the festive period only a few days away, the entire country is gearing up for the event of the year. But while Santa Clause may have everything finished in terms of your gifts this year, what's your inspiration for the new year? Perhaps, it's time to go American and upgrade your current car! Discover the difference…
The latest generation of Dodge Rams are stunning vehicles that provide unsurpassed ride quality from the new multi-link rear coil suspension or optional four corner air suspension and unrivalled power and performance from the new 395bhp Hemi. They provide a package that is hard to beat.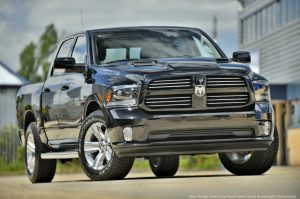 We supply all models including Sport, Laramie, Longhorn and Limited and Ram trucks are available in Crew, Quad or Regular cab configurations. We can fit Prins LPG (where the vehicle runs on petrol or LPG) and we also supply so the Ecodiesel 3.0 Litre Turbo diesel.
U.S. News named the Ram 1500 the Best Full-Size Pickup for the Money, with the best combination of positive reviews and long-term ownership costs in its class.
Whether it be a Ram or a Mustang you see yourself in the driving seat of, David Boatwright Partnership know all there is to know about your new American car!
We have been importing and supplying new American vehicles in the UK for over 30 years. We offer a fast, efficient and friendly service to supply all makes and models of new American cars and pickup trucks. These can be delivered to you anywhere in the UK or collected from our offices in Braintree, Essex.
So what are you waiting for? It's time to drive with style in 2018!
If you have any queries relating to American cars or trucks, please give us a call at David Boatwright Partnership on 01376 552 399. We aim to provide great service, quality work and fair pricing.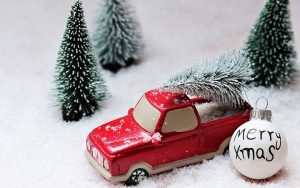 On behalf of all the team at David Boatwright Partnership we would like to thank all our satisfied customers for their loyalty and business over the past year, we would also like to wish you and your family a very Merry Christmas and a prosperous new year for 2018!